Vacations are Also about Food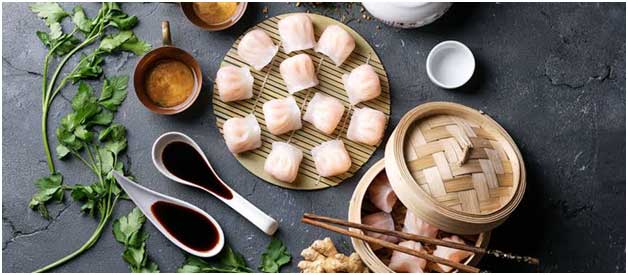 We all know that vacation time is the best time. It is the time when we leave behind the stress of our normal life and just chill and relax. It is important to take breaks from our everyday lives so that we can get back to it with full energy and positivity. And so if you are planning to get that one break, the best place to visit for your vacation is Boston. There are also many best Thai restaurants in Boston area you can search online.
It is a place of history and a place of the colonial and revolutionary war. It has so much to offer to its tourists and some of these places are:
1. Freedom Trail- This place takes you to the time of past into 16 of the city's principal historic monuments and sites. One by One it will take you to Old Granary Burying Ground (where Paul Revere, Samuel Adams, and John Hancock are buried), King's Chapel Burying Ground (grave of Governor John Winthrop), Old South Meeting House, and the Old State House.
2. Faneuil Hall- It is a market hall. The ground floor is busy with market stalls while the upper floor is a council chamber. And on its 4th floor is the Ancient and Honorable Artillery Museum, with weaponry, uniforms, and paintings of significant battles.
3. Museum of Fine Arts Boston- It is one of the leading art museums in the country. It is having a perfect and amazing collection of Impressionist paintings, ancient Egyptian treasures, Asian and Persian fine arts, and works from ancient Greece and the Middle East. It is also having a space for American paintings, furniture, decorative arts, folk art, silver, glassware, and design dating from pre-Columbian arts to the Art Deco and Modernist eras.
4. Museum of Science- If you are in Boston, then you must visit this fantastic science museum. You will get a chance to explore so much about physics, biology, chemistry, ecology, zoology, astronomy, computers, and more. The key highlights of this place are a 65-million-year-old fossil, an electricity dome with continuing programs, a Butterfly Garden, a live animal center, a chance to learn weather forecasting from local meteorologists, and a Computer Place having robots.
5. Boston HarborWalk and Cruises- It is a place to relax your mood. Apart from having an attractive walkway along the waterfront, it is also having parks, public art, benches, cafés, interpretive signs, and access to several things.
But vacations are not only about exploring destinations. It is also about exploring the food and taste of the place and the people living there. Boston is best known for its dishes like New England clam chowder, fish and chips, baked beans, lobsters, steamed clams, and fried clams. So, don't forget to try these flavors of the country that will call you back again and again.
So, if you want your food at the doorsteps there are also several top Japanese restaurants food delivery in Boston which you must try during your trip. It's a promise that the food here won't leave you unsatisfied.
Latest From the Blog