Top 3 places to have a meal's worth of Pizza in Boston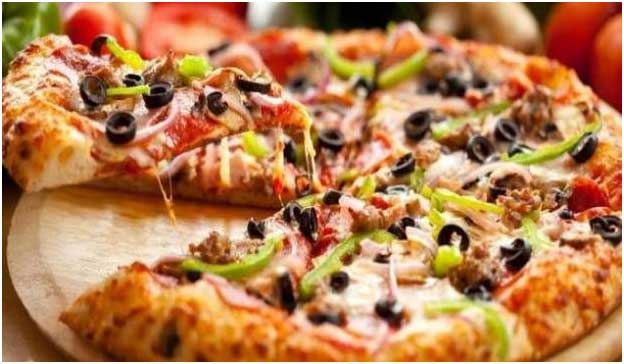 Want to make a meal out of a pizza? You do not have to travel for miles to Chicago or Sicily anymore to get yourself a slice of their delectable pizzas which will fill even the most moreish stomachs. Now you can have the best deep dish pizza delivery MA, right at your doorstep within a jiffy. Here are 3 of the Boston's incredible restaurants that are selling mouthwateringpizzas that are worth an entire meal.
Uno Pizzeria and Grill
The Uno Pizzeria and Grill is a chain of restaurants running since 1943 that are best known for their yummy Chicago deep dish pizza. You can choose to either dine in or get the delicious pizza delivered to your own doorstep. You can expect the deep dish pizza to be served in its most classic from with crunchy edges on the crust, succulent sausages, a generous amount of tomato sauce and cheese on to finish it all off. You can find one of their outlets at Boylston Street in Back Bay.
Armando's
The Huron avenue neighborhood in Cambridge houses one of the best New York style pizza spots there is in the city of Boston. However, this one is quite the hidden gem with its unpretentious setting although it has been dishing out its famed NY style and Sicilian style pizzas for over a few decades now. While their thin crust NY style pizza is delicious, their thicker Sicilian crust with a sweet and sour sauce lathered generously on top is an absolute knockout for an afternoon lunch. What makes their pizzas even more exciting is their range of toppings starting from classic pepperoni to fried strips of eggplant.
1. Santarpio's
One of the big names in the Boston pizza scene you will be quite surprised to find Santarpio's has one of the simplest, no-frills ambience and budget-friendly dishes on the menu. You might have to look for this keenly for this little one at Chelsea Street in East Boston but the long queue of customers snaking out of its door usually gives it away. This old school eatery sells one of the best Sicilian pizza in Boston which explains its loyal fan following. Their thick Sicilian cornmeal dusted crust has just the right amount of crunch to their edges and a soft center which perfectly soaks up all the yummy flavorful home-made sauce it is loaded with. You can get a variety of classic toppings to go on top of your pizza and the fresh, bubbly golden mozzarella on top is the crowning glory it needs.
You can find everything from best deep dish pizza in MA to thin crunchy crusts that are perfect for snacking on. You do not have a worry even the slightest bit even if you are a vegetarian or happen to be on a gluten-free diet as Boston has plenty of pizzerias that cater to your needs and preferences so you do not feel left out when you get your pizza delivered.
Latest From the Blog