Top 4 Japanese Restaurant that Boston Loves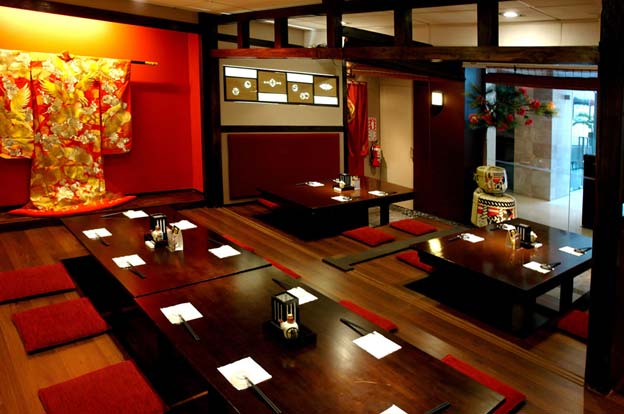 The Japanese cuisine is one of the most trending cuisines that have taken the entire world by a storm and the city of Boston is no exception. Boston boosts a mix of fancy, modern, and sleek restaurants, which serve delicate portions at luxurious prices as well as cozy, traditional Japanese izakayas that offer you some after work drinks at a pocket-friendly price. So, we have featured the top Japanese restaurant in Boston that you must visit if you step into the city.
O Ya
O Ya is arguably the best sushi boîte the city of Boston has to offer and a table in this infamous one will not come for cheap to say the least. But is the exorbitance worth it? Hell yes! Every single plate of food that is served to you is no less than a piece of visual art and does equally fair in the flavor department too. You can have a truly thrilling dining experience at this Leather District gem with their adventurous menu created by chefs Tim and Nancy Cushman.
Uni
Although this gem located in 370, Commonwealth Avenue is widely celebrated for its edgy and luxe take on raw fish and its many Japanese renditions yet, Uni serves a lot more than just creative sushi rolls which feature the most beautiful ingredients. Think truffles, caviar, microgreens which will definitely take your taste bud for a fancy joyride. But it does not end just there you can take a bunch of your friend's and have a tasting of their chef's specialties at a Japanese style omakase. Do not fret to visit this swanky sushi gem even if you are vegan or follow a gluten free diet as we are well equipped with vegetarian, vegan and gluten free options.
Douzo
If you want to have a taste of delectable Japanese food without burning a severe hole in your pocket then you must head over to this Darthmount Street treasure. Douzo takes pride in serving the freshest ingredients to its diners within its cozy walls which exudes nothing but elegance and comfort. Their menu is a get mix of both classic dishes like the delicious rainbow rolls, ramen, sashimi and skewer well as more adventurous flavour combinations like their Back Bay rolls and Douzo special. This restaurant will not be a disappointment for vegetarians as well with their well-stocked menu of vegan and vegetarian as well as gluten free menu.
IzakayaIttoku
Give a break to the usual bottles of chilled beers and shots of vodka and head over to this Brighton hangout with your friends on the weekend. A cozy Japanese style pub, IzakayaIttoku, serves one of the best sake and exciting, flavorful dishes to complement the generous flow of the drink. You will be able to choose from a range of fried and barbequed Japanese style food like skewered meat, fried oysters, pan fried pork and many more to go with your drinks.
So, now you do not have to travel half the world to get a taste of delectable Japanese food as theseJapanese restaurant, Boston will give you a taste of Japan on a budget.
Latest From the Blog