5 Best Thai Restaurants in Boston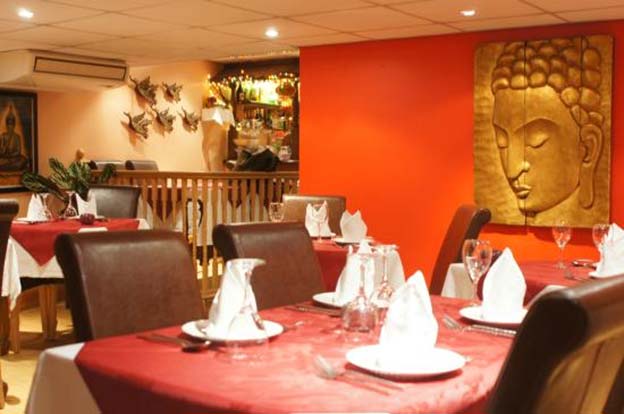 Thai cuisine originates from Thailand.Thai cuisine mainly consistsoflight dishes with strong aromatic ingredients and a spicy twist.Chefs generally describes Thai cuisine as a food that are prepared putting main attention to the details like its texture, taste, color, etc. The ingredients that are used have medical benefits along with a good flavor. Top 5 Thai restaurants in Boston are:
Montien Thai Restaurant: This restaurant in Boston is one of the most famous restaurants serving the best Thai cuisines. The kitchen of this restaurant has dwelled deep into the best of Thai cuisine for more than 30 years. It makes sure to serve best and authentic Thai foods. Chewy crisp pork, raw shrimp in fiery lime juice and also the delicious whole fish deep-fried is the best of Montien. These dishes are so expertly made that you'll crave to have more. This restaurant also has a good take-out or delivery.
Brown Sugar Café: The specialty of this restaurant is to know their customers well and feed them well. It gives the locals a personal attention. This restaurant stresses on buying fresh ingredients specially, kaffir lime leaves and galanga as they are more expensive than their dried varieties. With its broad menu, this restaurant is heaven for Thai students who long for home-cooked meal and also welcomes them to Boston for tasting the delicious Thai cuisine for the first time.
Thai Basil Restaurant: This restaurant always makes sure to attract a good crowd. It has a quaint atmosphere with a great quality food and service. Be it the Thai custard, Thai spring rolls, Thai wonton soup, Thai basil and many more tastes delicious.
Tiger Mama:This one is placed in the heart of Boston in the Fenway neighborhood. The spicy foods with all its flavor twist create authentic cuisines with all those ingredients we just love. This restaurant is a love letter from Chef Tiffani Faison to South East Asia.
My Thai Vegan Café: This restaurant in Boston. Some of the popular dishes of this restaurant is the delicious Kruang Kaeng Daeng, Pad Kee Mao, Pad Thai which is a signature dish, Thai mango/pineapple salad is a bountiful salad and the special Thai tofu soup Tom yum tow-hoo.
Food lovers always prefer eating at a restaurant which serves the best cuisines from across the world as well as maintains a hygienic environment. Back then, in Boston there were times when only few good restaurants were present. But now, the time has changed. Restaurants are opening rapidly around every street corner. The rate at which these restaurants are opening, even the chefs are struggling to keep up with them. Boston now sees itself as a legitimate food with its good Thai restaurants in Boston. If Thai cuisine is your favorite and you are planning on visiting Boston, then these 5 restaurants in Boston will surely attract you not once or twice, but every time you visit Boston for their authentic and delicious Thai foods.
Latest From the Blog