Top 5 Japanese Restaurants in Boston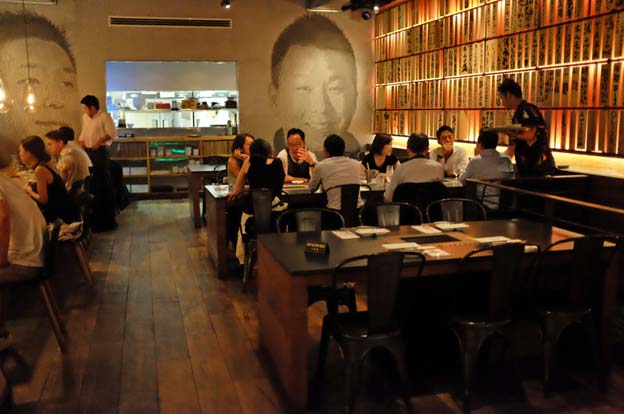 Japanese cuisine is the traditional and the regional food of Japan. This traditional cuisine mainly includes rice with miso soup and other dishes using seasonal ingredients. Fish, pickled vegetables and vegetables cooked in broth is a part of the side dish. In Japanese cuisine, seafood is very common. It is either grilled or served raw as sashimi or in sushi. Soy sauce, miso and umeboshiare frequently used. Japanese cuisine is often very light with a strong aroma. Some of the best Japanese restaurants in Boston are:
Typhoon Asian Bistro: This restaurant is situated in the hearts of Boston's historic Back Bay neighborhood on Boylston Street since July 2000. This restaurant offers a modern Japanese cuisine that is prepared using fresh ingredients and finest cuts for perfection. Special menu includes gourmet sushi, innovative Makimono, Sashimi, Nigiri, Hawaiian poke, various small plates and bar bites along with exotic cocktails served with fresh fruits. It also has an extensive wine list and home-made syrups. Typhoon Asian Bistro serves as a delightful culinary experience from intimate dinners to a group dining.
Douzo Sushi: Among the best sushi bars in Boston, Douzo Sushi is one of the best. Not too expensive and not too cheap. This is a delight, with ultra-fresh fish and also at a reasonable price that stays weeknight low. The best of Douzo sushi is the spicy tuna maki for the typical crowd along with many other adventurous dishes to try like the seared yellowtail-wrapped Torch Roll with yuzu and black tobiko.
OIshii: This restaurant has no gimmicks. It just makes sure to serve complex and satisfying flavored dishes in this sushi spot. It cares about its customers and also about the quality of the food, the ingredients that they use etc. It serves the dishes with a good presentation. This is a great place for take outs. This one has a slick and modern surrounding.
Pabu Boston: This restaurant is one of the most anticipated openings of Boston by Chef Michael Mina. It has a clandestine quality, spacious and with a upscale approach. It serves plenty of small plates, an elaborate sushi menu among a lot of other mouth-watering Japanese cuisine. It has gathered a lot attention.
Ittoku: This is also one of the top Japanese restaurant in Boston. Ittoku is a casual Japanese eatery in Brighton that brags a large menu putting more emphasis in on small plates like pan-fried squid legs, octopus pan cakes, and a per-skewer-priced assortment of yakitori and also sushi for less adventurous tastes and a full complement of sake. This restaurant makes it a point to scrawl on blackboards and hand them on a brick wall in an illuminated and unassuming space.
Foodies no matter what, always prefer dining at a good restaurant that not only serves the best cuisines from all around the world but also maintains a good hygiene. If you love exploring various cuisines, and if that happens to be Japanese, then these 5 restaurants in Boston are sure to impress you.
Latest From the Blog