The Top 4 Sushi Restaurants in Boston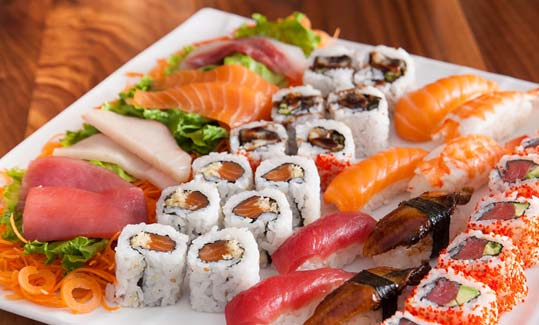 The simplicity and fresh lingering taste of Japanese cuisine has taken the world by a storm and the city of Boston is no exception. The city nurtures its own unique food scenario which has resulted in the birth incredible restaurants which promise you one of the best dining experiences you have ever had if not the best. So, here are the top 5 best sushi restaurants in Bostonthat you absolutely need to visit if you are in or around the city.
1.Oishii
It is the simplicity of the dishes served in Oishii that brings people over and over again to this high-concept sushi restaurant located in the South end of Boston city. The sushi served here is an emblem of pure and delicate taste of Japan which truly celebrates the freshness of the quality ingredients of the dish. The minimal approach towards the dishes lets the seafood shine through among the other carefully chosen lavish ingredients which may range from luxurious caviars, foiegras or shaved truffle.
2.O Ya
O Ya is the epitome of dining luxury where an array two or three sashimi will shell out $21 from your pocket. But is it worth it? YES, every single morsel is worth each and every penny you pay. Acclaimed chef Tim Cushman curates the menu keeping in mind that less is more and chooses top tier ingredients to come up with sweet and savory courses which menus which include inventive sushi, sashimi and omakase. The meticulous layering of flavors in its dishes has gained this restaurant rave reviews and accolades from food critiques and diners alike.
3.Douzo
If you want to experience the authentic flavors of Japanese cuisine while staying on a budget then you must make a drip to this modern Japanese restaurant. The affordability of their dishes does not translate to average quality of ingredients. The delight of Douzo lies in its super fresh ingredients that are paired with both classic ingredients for the mainstream crowd, like their spicy tuna maki, as well as more innovative pairings for the adventurous foodie, like their seared yellowtail-wrapped Torch Roll with yuzu and black tobiko. The ambience of the restaurant is very polished and has enough space to hold the daily bustle it experiences.
4.Uni
The sushi scenario of the city got a complete upgrade recently when the award winning chef Ken Oringer with partner Tony Messina decided to expand their sashimi – only bar into a full blown izakaya which offers a thoroughly innovative and interesting makimono and nigiri menus along with infamous Vietnamese street food. They often source their choicest ingredients from Tsukiji Fish Market in Tokyo.
These sushi restaurants Boston have such flavors that you won't be able to experience anywhere else in the States. Thanks to the chefs that run these places who are charged with innovation in their heart and come up with menus that fuse their creativity with the authentic flavors of Japan in such a way that you will keep coming back for more.
Latest From the Blog