4 Iconic Subs you must try when in Boston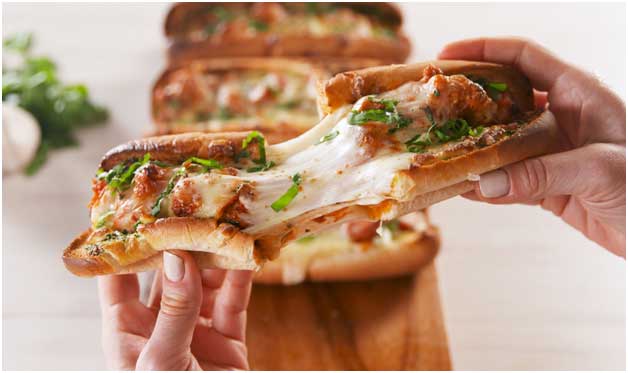 A submarine sandwich or as we popularly call it in America – sub, is truly a blessing to us from the culinary gods. Whether you are famishing in the evening after a busy day or want a yummy start to your day there is a sub for every hour of the day. However, with all the variety that is on offer it can get quite confusing to pick just one. So, we have picked 4 of these beauties which are a must have if you are in Boston.
Boston Lobster Roll
You cannot just be in Boston and not have a scrumptious bite of the glorious Boston Lobster Roll. While no two recipes are the same what remains constant is the use of super-duper fresh lobster from the bay. The sweet meat is served between two buttered or toasted slices of bun. Alive and Kicking Lobsters at Putnam Avenue is one of our favorite spots for a lobster roll, and they serve it with a touch of mayo and a simple seasoning of salt and pepper sprinkled on top. This simplistic approach really brings out the flavor of the succulent and generous serving of lobster in the sandwich. You can also get a quick Delivery from subs shop in MA along with some yummy fries and may be some milk shake to make a hearty meal out of a lobster roll.
BBQ Pork BanhMi
Every once in a while your taste buds need to be invigorated with a subtle kick of spice and heavenly flavor and there is no better way to do it that with a BanhMi sandwich on a dull morning. With the airy bun rests one of the most flavourful pieces of juicy honey grilled pork. Fresh scallion, cucumber, pickled vegetable are added to give your palate some refreshing relief. Pho Viet's at commonwealth avenue sells one of the best BBQ Pork BanhMi in the city but you might not be able to go back to your basic sandwich once you get a taste of this. Don't say we did not warn you.
Pork Fennel Sandwich
Cutty's tucked in Washington St. sells one of the best pork fennel sandwiches which explain the pleased crowd that gathers here for a bite of their delicacy. The flavor of fennel and juicy slice of pork simply creates and explosion of yum flavors in your mouth that will make you crave one after another one of these beauties. If you are not a fan of fennel then they have a pork and rabe sandwich on their menu for you to relish.
Chickpea Fritter Sandwich
If you thought the options for vegetarians are limited and not as fancy as their non-vegetarian counterparts then Clover Food Lab at Holyoke St. will surely prove you wrong. Their crunchy on the outside and soft on the inside chickpea fritter sandwich is a hit with even the coolest kids.
And now that you can order online from subs shop in MA, there is no need for you to wait in queue or brave the weather on a bad day.
Latest From the Blog