Top 5 Italian Restaurants in Boston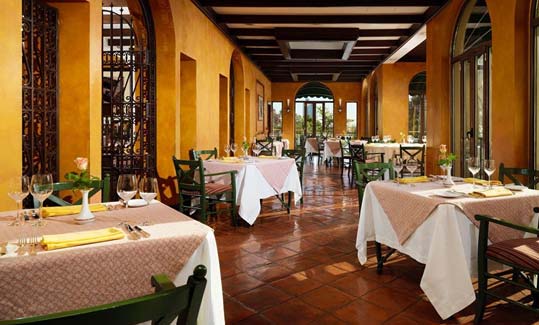 If you crave for more authentic Italian flavors than the regular pizza you gorge on, Boston restaurants will not disappoint you with their take on authentic Italian cuisine. Well-seasoned Italian chefs have popped up their restaurants in the city to showcase their love for the cuisine weather you want it served in steaming, aromatic plates or sliced up inside boxes. Here is a list of top 5 best Italian restaurants, Boston that is worth at least one visit.
1.Giacomo's
You cannot reach the tables of this North End spot without waiting a while in the queue that lines up outside this restaurant for the a taste of Italy. But, is it worth the wait? YEAH! People come back to this place and line up rain or shine for a reason. And the reason is bloody good Italian food at affordable prices. This cash only destination takes pride in freshly made marinara sauce which is an absolute heaven on your palate. Their seafood dishes are also a fan favourite and a must try for first time goers.
2.Coppa
If you want a fresh and modern take on Italian cuisine then head to this South End spot run by Ken Oringer and Jamie Bissonnette. The restaurant has been rightly named after a cured cut of pork as it dishes out some of the best meat balls if not the absolute best in the city. But you will not be disappointed with their innovative menu even if you are a vegetarian as they have some amazing vegetarian dishes up their sleeve. So if you want to experience Italian cuisine in a cozy, fine dine setting then Coppa is your best bet.
3.Lucca
This classically decorated fine dine restaurant not only promises you an exquisite dining experience but also one that transitions into a night out. Located at North End as well as Back Bay, Lucca's specializes in transforming fresh local ingredients into delicate dishes inspired from authentic Italian dishes.
4.Erbulance
This fine dining spot at Church Street has won many accolades and awards over the years for serving Italian cuisine which is often a fusion of Chef Charles Draghi's Piedmontese heritage with traditional French techniques. The restaurant focuses on the locally grown fresh vegetables and fruits to dish out mouthwatering savory and sweet dishes that pair perfectly with their wide range of fine wine.
5.Scampo
If you love the taste of fresh mozzarella, then this Beacon Hill Italian restaurant is a must try for you. This place has dedicated a full bar to the favorite Italian cheese and serves it with the freshest and choicest ingredients like crab, prosciutto, basil, tomato, and more. If you can manage to give a visit to this place on a Sunday, then you will be able to indulge in their three-course Super Special meal which will bring you back to this place almost every Sunday that follows.
These Italian restaurants Boston MA will surely give you the taste of Italy without having to ever travel all the way around the world.
Latest From the Blog