Top Indian Restaurants in Boston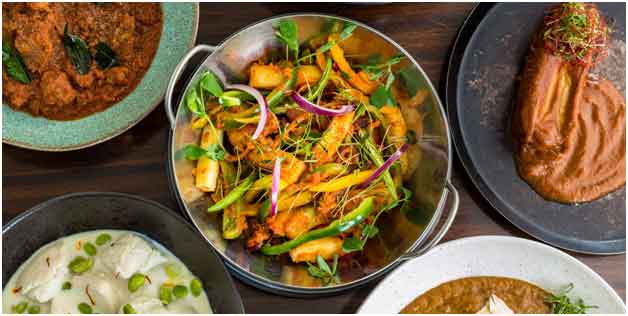 Sushi, Burritos, and Pizzas may be the hot and happening items on the Bostonian gastronomical scene, but Indian food is also fast becoming the cuisine of choice. The fact is that, in Boston, there are several places specializing in tandoori-fired, curry-abetted fare.
When you wish to avail of Indian Food Delivery MA, here are some top Indian restaurants which you should consider:
Barbeque International
This Union square facing place features plenty of Indian items. You will be intrigued by generous helpings of Kathi rolls and Chicken Tikka masala. Also available are baby back ribs, barbeque chicken, steak and pizza by the slice. It is the bestplace to savor cross-country fare like fire-roasted, Punjabi style chicken wings with chili and mint sauce.
Himalayan Bistro
This eatery based in West Roxbury has developed its own version of Indian and Nepali dining. It features heavenly aroma of fresh roti breads, the South Indian Dosa as well as delicious Momosand irresistible Pakoras. You are in for a taste of Himalayan comforts.
India Pavilion
This Cambridge based eatery has been in service since last 30 years. It has thus developed its own specialrange of North Indian fare. You can sense the deep devotion invested in dishes like Chicken Korma, lamb Saag and many such amazing fare on the daily buffet.
India Quality
Tucked inside the Kenmore Square, this North Indian spot serves up several lunch specials like Beef bhuna dunked in tomatoes and onions as well as tongue teasers like savory goat curry. Finish a hearty meal with traditional desserts like coconut Kheer(pudding) and Kulfi(homemade ice cream).
The Maharaja
In 2015, this place shut down due to a fire, but the team has bounced back to dish out tandoori specialties and vegetarian fare. The spot still retains great views of Harvard square and features ornate Indian décor. The lunch buffet is very popular with numerous options for all kinds of tastes and appetites.
Mehak
This small East side based restaurant is almost invisible from the outside. But once you savor the saucy samosas or get a whiff of curries cooked up by the kitchen, you will know why the crowds are flocking to this tiny spot.
Mela
This is a special South Indian spot. It has on offer many soups and vegetarian fare like MalaiKofta in cream sauce and protein rich rice entrees. There is a complete menu devoted to organic fare. You can even attempt the DIY, hot stone cooking while dining in.
Passage to India
The wide array of snackablepakoras is just introduction to in-house specialties like okra-based Bhindi Masala and Goat Madras cooked with ginger and potatoes. This eatery has a branch in Salem also.
Punjabi Dhabha
Trays of food served in Indian cart style provide a unique experience. The cart is flooded with savories like assorted Chaat, steaming Vindaloo, stuffed Parathaswhich make it popular with the public. This un-pretentious place serves up the best of Punjabi style breads, curries, and snacks.
These are some of the leading Indian restaurants in Boston. If you are longing for a spicy treat or a cool, delicious dessert, you can head to any one of these spots. You can even order Indian Food Delivery online in Massachusetts. Either way, you will not be disappointed.
Latest From the Blog