Chill With the Best Chili in Boston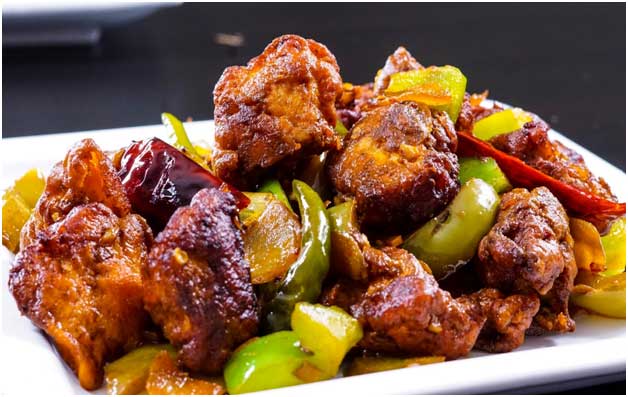 Brighten up your day with a gentle kick of spice to your taste buds with a bowl of steaming hot chili chicken. However, the thought of going out and risk the crowd and queue to get your weekly dose of Asian cuisine can sound quite daunting especially after a long day at work or in the middle of a busy day. Thankfully now you can order chilli chicken in MA online with just a few taps on your smartphone and your sumptuous chili will arrive at your doorstep in a jiffy. Still confused about the restaurant you want to order your chili from? We have got you covered. These are a few of our top picks in Boston that serves one of the best chili recipes in the city.
Wagamama
This British restaurant chain has been dishing out Japanese inspired Asian flavors for well over two decades now. They have taken Asian food and given it their own unique twist which has shot them to fame among all the 150 locations they operate at. Apart from serving an array of mouthwatering ramen noodles dishes, they also make a sublime chlli chicken which has just the right balance of spice so it can be relished by everyone.
Tasty burger
Chili is one of those dishes that can be served in a variety of ways and this Fenway Park spot in Boston has given come up with a unique way to serve it as burgers. Although you can order their flavor packed chili in a bowl but most people queue in front of this joint to enjoy their chili on a burger or hot dog. The hot dogs and burgers are adorned further with a combination of cheese, bacon, onion, jalapeno or cheese sauces depending on what you choose to order. You also get an array of salads, fries and onion ring to go along with your hot dog or burger for a yummy, hearty, true blue American meal. This spot also has a plethora of canned beer to go with the meal. But if you are not a fan of alcohol then their milkshakes are god sent for your taste buds.
Fajitas & 'Ritas
This West Street corner in Boston serves up a delectable bowl or cup of chili which also has a generous amount of beans thrown into it for flavor and texture. You can obviously choose to enjoy the chili on its own with some cheese sprinkled on top for under 6$ but the real game changer comes in the shape of a tostada salad. The tostada salad is tortilla bowl fried to crisp perfection and is filled with a mix of fresh crunchy salad, guacamole and cheese. And it is finally drizzled with a creamy cilantro and lime dressing. Add some chili into the bowl and embrace yourself to taste heaven in your mouth with every bite. You can wash down your yum meal with their signature margarita on a lazy weekend afternoon.
With the best chilli chicken delivery in MA, you can have all these meals at the comfort of your home without having to struggle in the queue to get your order.
Latest From the Blog