Top 4 Indian Restaurants in Boston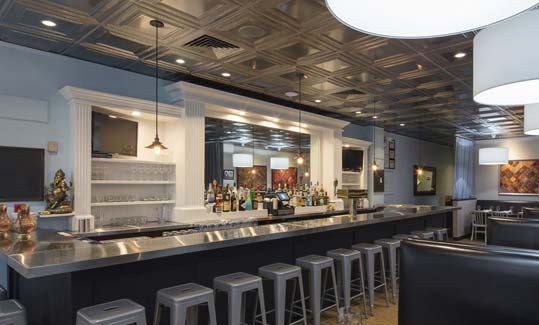 The zesty whiff of India spices has travelled a long way from the continent to every little corner of the world. And, the city of Boston is no stranger to the aroma and taste of Indian cuisine. The city is far from lacking in restaurants which serve Indian food in all its authenticity as well as places that have taken the cuisine and given it its own touch of fine dining. So, here are the top 4 best Indian restaurants in Boston, MA that will give you a taste of India that will keep you coming back for more and more.
1.The Maharaja
The luxurious and ornate décor of this place truly stands for its name and you will feel no less than a king when you dine at The Maharaja with a view of Harvard square from the floor-to-ceiling windows of the restaurant. You will be given a taste of Indian hospitality (along with its cuisine, of course) with excellent service. They dish out mouth-watering tandoori specialties like "MurghMalaiKabab" as well as vegetarian delicacies like "Bhindi DoPyaza." You should check out their daily lunch buffet and gorge on their delicious food to your heart's delight.
2.Himalayan Bistro
You have got to reach this West Roxbury gem which dishes both Indian and Nepali dishes that will make your mouth water for days to come. The enormous menu serves everything from fresh rotisand naans, aromatic biryanis, crispy dosas, addictive pakoras, plump momos just to name a few Himalayan comforts. If you are lucky enough to be there during the time they host special Himalayan dinners then you can sample some of the menu's favorites. They also add some innovative dishes to their menu for the adventurous foodie like seafood timuri masala or the chef's special cherry naan every now and then.
3.Punjabi Dhaba
If you want to take your taste bud for a spicy, aromatic explosion of a ride then take a ride to Inman Square to this spot of diner's delight. The restaurant is inspired from the roadside restaurants alongside the Indian highways and serves king sized portions of flavorful North Indian dishes. You can enjoy little snacks like Chatt and Pakodas along with filling meals which can comprise of naan, stuffed paranthas, tandoori, curries, and many more. This unpretentious, no-fuss eatery serves excellent food at affordable prices with no need for you to make early reservations.
4.Mela
Want a higher end Indian dining experience for your next date? Then, head towards South End to this modern restaurant with your date for a memorable dinner. The menu reeks of innovation with an entire section of it devoted to organic eats and vegetarian food lovers. Try out the do-it-yourself cooking on hot stones for some fun date activity.
The city has been incubating some of the best Indian restaurant, Boston MA for decades now. This is the place which takes Indian cuisine and serves it like its own while also making sure not to miss the authenticity of the cuisine completely.
Latest From the Blog