Pasta Dishes: An Italian signature dish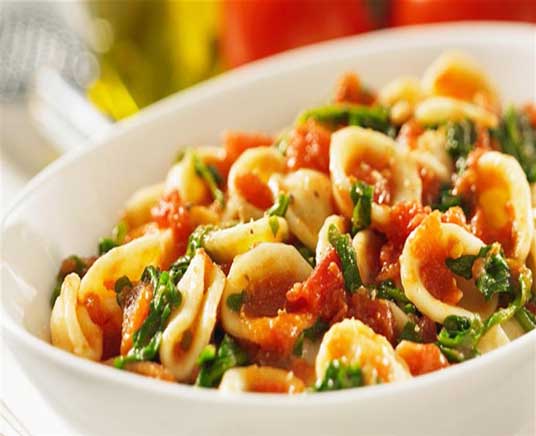 The Italians are credited with the introduction of the much relishing 'Pasta', a dish that is presently enjoyed by people of all ages across the globe. Italians are said to consume past at least once in a day and many others are following the same due to its rich delicacy and amazing flavor.
About Pasta
This dish is even cooked as the main course and not just as any basic carbohydrate for accompanying meals in the form of side dish. It is even served after entrees as well as before fish or meat courses. Presently, there are over three hundred varieties of shapes (formati), ranging from rigatoni to spaghetti including those oddly named regional delicacies of freshly prepared pasta. There are endless possible ingredient combinations to prepare elaborator or simple sauces, to make it exciting. The top Italian restaurant Boston MA does serve different types of pasta, much to the satisfaction of its customers.
Quick overview of traditional pasta dishes
Spaghetti alla puttanesca: It is considered to be a delicious and mouthwatering last minute summer recipe that became common in Southern Italy and Naples and is rich in tomatoes. This dish is rather regarded to be a much richer version of 'sphaghetti al pomodoro'. It includes oregano, black Gaeta olives, and capers to get that savoury and unique taste. The more modern recipes include chilli and anchovies. This dish was stated to be popular among Neapolitan brothels and hence, the name stands for 'prostitute'.
Spaghetti aglio, olio e peperoncino: It is an empty larder, classic recipe that uses super quality extra-virgin olive oil in generous amounts. Allow garlic to turn golden brown and should simmer in oil in a pan. Include chilli in desired amount and season drained and well cooked spaghetti using flavored oil and remove garlic. Add sprinkle of parsley on keeping the dish on the plate.
Pesto: Those who want to try green pasta are sure to love this natural colored pasta that is derived from creamy basil leaf mix, which is PDO protected Genovese basil and has a unique aroma. It also includes coarse salt, garlic, grated Pecorino, Parmesan and pine nuts with drizzle of extra-virgin olive oil. Gentle grinding will be required in original recipe using mortar and pestle, to avoid heating the raw ingredients used. For season gin long pasta, Pesto sauce is used like trenette or spaghetti or short pasta like trofie. Green beans and potatoes are used in the local versions.
Spaghetti al pomodoro: This particular pasta dish is said to be really challenging for any cook and will test his/her cooking skills. The secret to enhance its taste is to use super fresh sun ripened tomatoes and avoid overcooking them. To derive that flavorful scent, use fresh basil leaves and bit of garlic during cooking. Place fresh basil leaf upon the top of finished dish to give that Mediterranean touch.
Boston best Italian restaurants are well known to prepare different types of pasta dishes along with other Italian exotic dishes. Those who would like to try out authentic Italian dishes should make sure that they visit only the most reputed Italian joints in the region.
Latest From the Blog