Top 5 Indian Must Have Dishes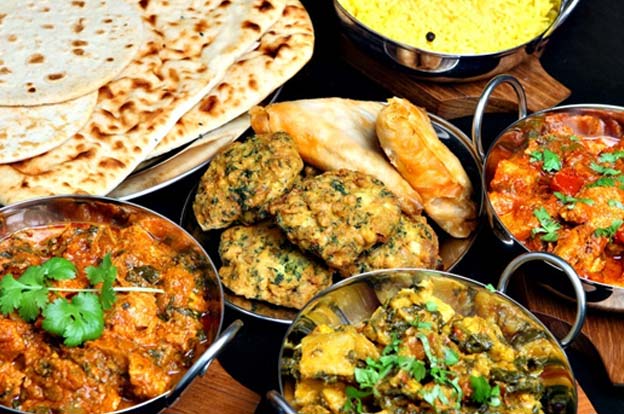 Indian cuisine is arguably the best cuisine to invigorate you palate and the city of Boston has quite a lot on offer when it comes to Indian restaurants fortunately. However, the plethora of options is mostly followed by a lot of confusion sadly. So, we have come up with the 5 super delectable dishes that you must make sure to not pass on if when you get yourself the best Indian food delivery Boston.
Chicken Tikka Masala
If you have never had chicken tikka masala before then, boy oh boy, you are missing out on some crazy deliciousness. This Indian delicacy has garnered global fame for its flavor. When you order this dish you can expect to find yourself a bowl of spicy, aromatic curry and swimming in that silky curry you will find succulent chunks of roasted, marinated chicken. This dish pairs very well with rice which balances out the spiciness of the curry.
Rogan Josh
This dish hails from the chilly hills of heavenly Kashmir in India and promises a punch. The dish gets its name from its brilliant red color which comes from the mix of spices and Kashmiri chilies used to make the gravy. It is usually prepare by cooking lamb or goat until the meat goes super tender and falls off the bone. This dish pairs well with rice as well as naan.
MalaiKofta
If you are a vegetarian and struggle to find delectable food in the menu then malaikofta is going to be your dream dish. The koftas in malaikofta is basically a small sphere rolled out of a mixture of cottage cheese, spices and potatoes and then they are deep fried. Once they koftas are ready they are left floating in the rich and creamy gravy. This dish is very pleasantly spiced and can be enjoyed with naanor even simple rotis.
PalakPaneer
If you want to get some greens in your system while also enjoying some robust Indian flavor, then PalakPaneer is your best bet. The creamy curry of the palakpaneer is prepared by cooking pureed spinach with onions, ginger, garlic and other spices. Then pristine white cubes of soft cottage cheese is tossed into the bright green gravy to give you something which is appealing to both your palate and eyes. This is also a great option to try for vegetarians.
Samosa
If you want to try something light and not a full blown hearty meal even then you can order Indian food online, Boston. Samosa is one of the most famous Indian snacks and you will not be satisfied with just one. Your mouth is sure to water at the very first glance of this triangular wonder with is crisp, golden skin deep friend to perfection. And once you bite into it your palate will be welcomes with a pan fried mix of vegetables like potatoes, peas or cauliflower and/or minced meat which is sufficiently flavored with exotic spices as most of the Indian dishes. Samosas are mostly paired with refreshing sauces which enhance the flavors further.
With so many Indian delicacies to try, you might as well start it with your next meal and enjoy some zesty flavors.
Latest From the Blog