5 Boston Dishes to tick off from your Bucket List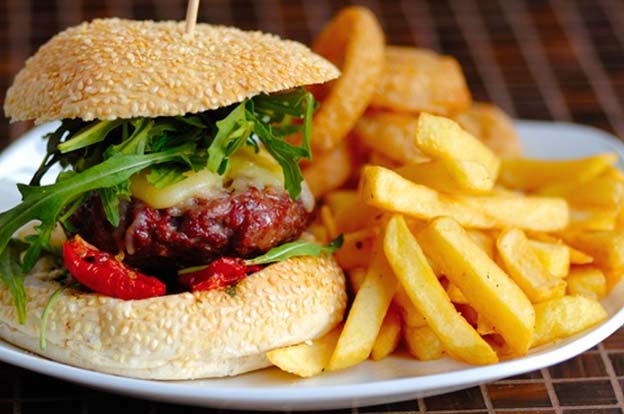 The much famed American cuisine is arguably at its flavorful best in the city of Boston. It could, however, be quite a challenge to taste the plethora of delectable American dishes that Boston has on offer. So, we have come up with a list of top 5 American eats that are so good that you will not regret missing out on the others as you tuck these in.
Lobster Roll
Whether you want your succulent lobster meat tossed in a simple brown butter dressing or have it lathered in a silky mayo or both, you can have it all in Boston. The lobster is sandwiched between a brioche or steamed bun or sub roll which soaks up all the warm buttery goodness so you do not miss out on even a small drop of the delicious dressings. You can get on from the best American food delivery, Boston while relaxing in your hotel room.
Roast Beef Sandwich
You will find the best cuts of beef ranging from wagyu eye round to aged beef prime ribeye marinated in aromatic spice rubs and slow roasted to a perfect melt in your mouth texture. The sandwich is definitely not for the light eater with heap and heaps of sliced beef sandwiched between the slices of bread. It is often served with pickles, onions, dressing and sharp cheddar drizzled on top to enhance the taste of this divine sandwich.
Boston Cream Pie
The Omni Parker House credited for the birth of this stunning dessert which is an absolute must try if you are in Boston (Its named after the city, come on!). The Boston cream pie is quite different from what you would expect form a traditional pie. It is prepared by layering sweet, creamy custard between layers of decadent yellow butter cake. And finally, the stack is glazed with a layer of shiny chocolate ganache.
Boston Baked Beans
The city has not been nicknamed "beantown" on a whim. The nickname was popularized back in the day when Boston was a colonized city and bread & beans slow baked in molasses were a staple food. Although, its colonial days have come to an end, yet, the city's signature dish has not lost its fame. So if you are in Boston then make sure to relish a bowl of slow cooked baked beans with brown bread. The dish is often flavored beautifully with bacon.
Cannoli
Boston is home to generations of Italian and that has a clear reflection on its incredible culinary scene. The maze of Italian delicacies and restaurants in the city can be quite a task to tackle so to make things easy, go for a cannoli. You can find these Italian gems in a variety of flavors such as raspberry, strawberry, pistachio, amaretto, peanut butter, nutella and mint chocolate chip just to name a few. You can grab a few and munch on while taking a leisurely stroll in the city.
If you are loaded with work or don't want to stand in a queue outside an eatery, then you can order American food online Boston without having to face any trouble.
Latest From the Blog