3 Subs to Try before You Die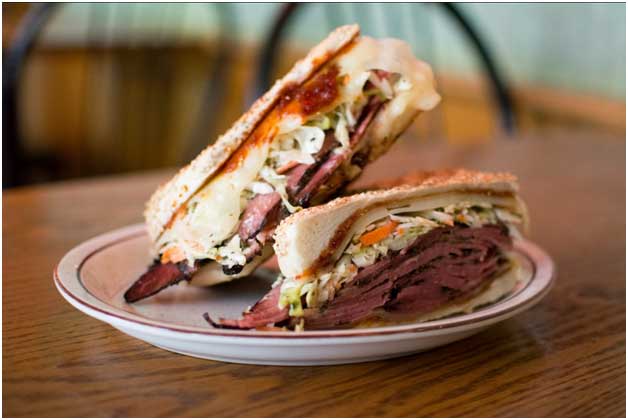 Subs are arguably the best thing invented in culinary history.They are versatile so you can have it for breakfast,lunch or dinner without any hassle.Moreover, they are quite affordable while also being quite filling and super delicious at the same time. And now that you can order online from sandwich shop in MA, you can have them delivered to your doorstep at any time of the day within a jiffy. Here are our top picks of subs that are a mistake to miss.
Pork Fennel Burger from Cutty's
Tucked in Brookline Village this little storefront dishes out some of the best skillfully crafted sandwiches along with steaming soups and fresh salads. They champion fresh locally available ingredients perfectly in all of their dishes which you can tell from their crisp taste. The preparation of their pork fennel sandwich starts with slow roasting the pork until the meat is tender enough to fall off the bone. The fennel adds a refreshing twist and flavor to the sub which is served in a soft sesame roll. However, these yummy bad boys are only available on Saturdays and you all know how all good things take their own sweet time to arrive. And, cutty's is good enough to get featured on Guy Fieri's Diners so you know you are in for a treat. If fennel is not quite your thing then you can opt for their Pork Rabe sandwich which keep the flavors of the pork intact but replaces the fennel with rabe.
Lobster Rolls from B&G Oysters
Lobster rolls are one of the things that one must have if they are in or around Boston and you will be able to choose from every size and budget you can possibly think of. Although every restaurant has their own version of this classic but B&G Oysters totally has our heart and for good reasons. Set in the classic subterranean part of the city in South End, B&G, carves out succulent chunks of fresh lobster from a humongous one and a quarter pound hard shell lobster from the bay every day. That sublime meat is sandwiched between butter toasted Pepperidge Farm hot dog buns. And, the beauty is then topped off with their creamy home-made mayo which has celery and lemon juice in it to add an edge of flavor.
Boston Shawarma
Give a spicy, Mediterranean twist to your regular subs and prepare yourself for a shawarma treat. Boston Shawarma at Huntington Avenue blesses the city with exquisite authentic Mediterranean cuisine. They make use of the freshest ingredients available and everything is made in house by following traditional recipes. The aromatic meat from their rotisserie is super succulent and develops a subtle smoky flavor from hours of slow roasting. It is wrapped within their home-made flat bread accompanied with pickles, tahini and yogurt.
So, these were our top sandwich picks from Boston which are quite different from your regular chicken sub and are a must have. You can get their easydelivery from thebest sandwich shop in, MA,to your doorstep on lazy day.
Latest From the Blog