5 PizzasYou Must Taste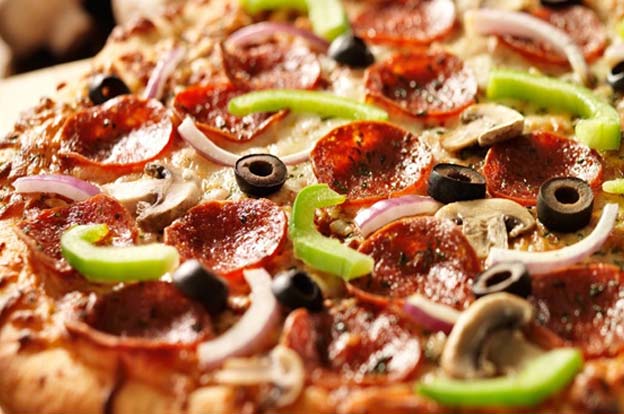 When it comes to variety in the kingdom of food, pizza has been reigning steadily for decades now. You can choose from a plethora of options when you crave a slice or two of this Italian classic ranging from simple 3 ingredient pizzas to something that is loaded with goodies. While having a few choices can be quite interesting,but sometime making the right choice can be quite daunting, especially, when the options are endless. So, we have come up with 5 delectable pizzas that you must not miss from the best Nicks Pizza Delivery, Boston.
BBQ Chicken and Bacon Pizza
Entice your taste buds with smoky flavors of a delicious barbeque sauce as you bite into this lovely pizza. The tender grilled chicken further addto the smoky flavor of pizza and to add the finishing touches there is the undeniable deliciousness and crunch of bacon that will make you crave for one slice after another. This pizza is great to enjoy with your on a summery evening with chilled beer.
Alfredo Chicken Broccoli Pizza
Imagine cozying your mouth with the rich, silky texture of a yummy Alfredo sauce while you taste buds are tantalized with the dream worthy flavors of parmesan. Well, now you do not have to day dream of that as you can easily get your hands on this food fantasy in a jiffy. The Alfredo sauce is perfectly complemented with succulent pieces of chicken and broccoli which adds a beautiful crunchy texture when you take your bite. This Alfredo chicken and broccoli pizza from Nick's pizza screams comfort food and makes a great bite during the cooler evenings of the year.
Philly Steak Combo Pizza
You do not have to wait in a queue of a high end restaurant to get a taste of some quality steak when you are around Boston. All you have to do is make a quick call to Nick's pizza and you will be delivered with some amazing Philly steak in the form of budget friendly cheesy pizza. The pizza is also loaded with peppers, onions and mushroom to complement and enhance the flavor of the thinly sliced, succulent beef steak.
Mediterranean pizza
If you are in the mood for some pizza which truly celebrates simple ingredients in the best way possible but does not compromise on bold Italian flavors then you must order the Mediterranean pizza from Nick's. The robust flavors of garlic and onion in the pizza will explode in your mouth with every bite while the freshness of the spinach and tang from the olives will refresh your palate. The generous use of feta cheese in the pizza balances off the flavors with just the right amount of saltiness. This is a great option for you to enjoy if you are vegetarian.
Eggplant pizza
Take a U-turn from your usual classic and try something a little more adventurous and try an eggplant pizza for a pleasant change from Nick's pizza. You can order nicks pizza online Boston. The pizza is flavored with caramelized onions and garlic while the breaded eggplant gives it a beautiful crunchy texture and subtle taste.
So, if you are in or around Boston do not miss out on these pizza gems. Get them delivered to you as soon as you step into the city.
Latest From the Blog