3 Right Placesto Get a Cheesy Slice in Boston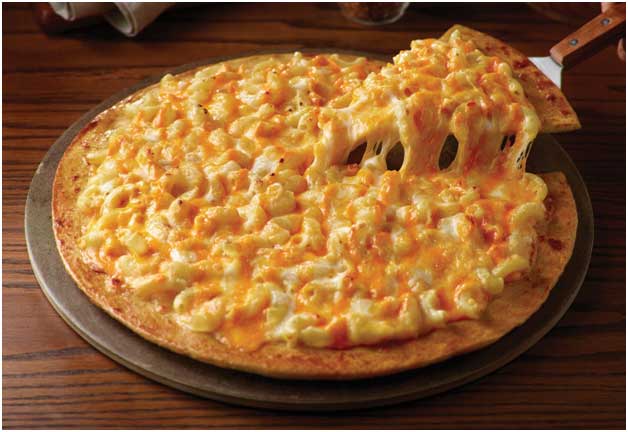 There is probably nothing that comes close to the comfort of biting into a slice of yummy cheese pizza in the culinary arsenal. It's not only delicious but also super versatile so you can have one delivered to your doorstep on a lazy weekend or at the end of a busy day at work or just to share with a bunch of drunk friend after a wild night out. What's more? You can expect the best cheese pizza delivery MA to get you your delivery within a jiffy at any time of the day. These are the best places in Boston that sell absolutely delectable pizza and cannot be skipped.
Santarpio's Pizza
This east Boston gem gives a comforting old school vibe with its rustic décor and classic Sinatra loaded jukebox. They will serve you with crispy cornmeal crusted pizzas bubbling with melted golden cheese mostly mozzarella and a base of their own homemade sauce which is to die for to begin with. If there is one thing that Santarpio's do not hold back on then it is their classic topping ranging from sausage, pepperoni, peppers, onion, etc.
Galleria Umberto
An easy to miss entrance of this North End's hidden gem can only be recognized easily with the queue snaking out of its nondescript door. If you are in the mood for some hearty meal out of the Italian classic then this is the place to head for. Their humble yet delicious thick slabs of Sicilian pizzas are worth a meal which goes hand in hand with the generous smothering of their homemade herb tomato sauce and bubbly, browned cheese to top it off. However, you have got to hurry to get yourself a slice as they sell their pizzas fresh only until they are not completely wiped off from the shelves by hungry customers.
Area 4
Area 4 fits into its smart setting at Technology Square at South End of Boston without losing its individuality and simplicity. The key to their success, which is well reflected by their many wins and shiny trophies, lies in their incredible yeasty crust. The dough is aged for as long as 30 hours before they hit the oven and are baked till they reach their perfect charred, crusty goodness with a touch of tang which comes from the 15 years old sourdough starter in their dough. The crust is adorned with an equally delectable creamy mushroom sauce which can give any French bisque a run for their money. To top it all off there is the hand stretched soft mozzarella crowning the majestic pizzas that come out of their kitchen.
Boston might not take credit to sit its name beside a famed pizza like Chicago does, but it sure has one of the best Italian-America pizza joints owing to its neighborhood of Italians. So, if you are in and around Boson even for a few days, it is worth your while to take a quick stroll around the city and head over to these 3 places or order cheese pizza online MA while lounging in your hotel room.
Latest From the Blog