5 Italian Dishes Made For Delivery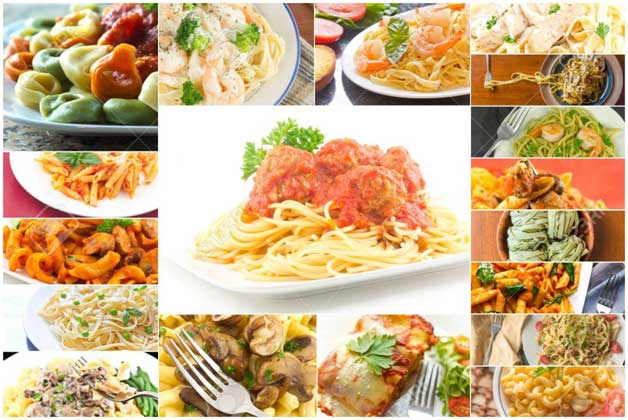 Craving for some yum Italian but do not want to stand in a queue for hours?Your prayers have been heard by the culinary God and he has blessed you with the best Italian food delivery in MA. Hence, you can now relax in your couch with a glass of wine if you please while we get you the yummiest Italian flavor to your doorstep moments after you ask for it. However, if you are confused with the number of dishes on offer as to which one to order then we have picked out 5 of our favorites that are a perfect choice to get delivered.
Pizza
It's obviously a no brainer and arguably the queen of delivery food. There is a pizza for everyone from meat lovers to vegetarians. The variety of pizza is huge to say the least and you can enjoy a thin crust, a regular crust or thicker crusts which form the base of Sicilian or deep dish pizzas. And, the crowning glory of the pizza comes from the bubbling, golden cheesy layer sitting on top of the pizza. you can order one to enjoy on your own after a long day or throw a pizza party for your loved ones on the weekends.
Arancini
Are you in the mood for some deep fried snack? Then look no further than this Italian classic. These delightful spheres are rolled out of rice and then deep fried until they turn crunchy golden. But the surprise lies in their center which is often filled with yummy cheese that melts with the heat and coats your palate with their silken texture and yummy taste.
Calzone
Want to have a pizza on the go for breakfast while you run for your work? Order a calzone in the morning and gorge on it while you hustle. It is an oven baked folded pizza which has all the pizza topping as a filling in its half-moon shaped shell which you can wrap in some napkins and eat like a roll without spilling it everywhere. It also makes for a great snack in evening once you come back from work and relax at home.
Ravioli
Want something fancy for lunch without the struggle of dragging your lazy self to a fancy Italian restaurant? Thank God now you can order Italian food in MA online and a plate of ravioli is just the answer. It is an Italian pasta dish which resembles a dumpling closely. A delicious filling, of which you get a million and more choices, is placed between two paper thin sheets of pasta and the cooked to perfection. It is either served in a delicious broth or tossed in a thick sauce.
Spaghetti Carbonara
How can we talk about Italian dishes without the mention of spaghetti besides, this Italian classic is a cheese lover's dream come true? The dish features a creamy, glossy cheese sauce in which the al dente spaghetti is tossed in. This is a great dish for dinner with a glass of white wine if you please.
Each and every one of these dishes are a must try but needs quick delivery for which the culinary gods have blessed MA with the best delivery service who will get your order to your doorstep within a jiffy.
Latest From the Blog